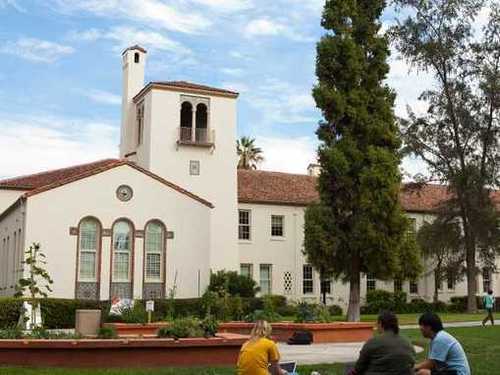 "…
When there can be this level of bullying at San Jose State University, a bastion of progressive thought, that should be a bellwether for everyone nationwide," Douglas told Reuters.
"I want there to be a conversation started by the filing of this claim… there are issues of racial intolerance, of bullying and of harassment running rampant in universities and colleges across this nation," he said.
University spokeswoman Patricia Harris declined to comment on the claim, which named as defendants the university, its president Mohammad Qayoumi, a school housing adviser and others.
Authorities said four white roommates taunted and harassed the student, who was 17 at the time, by displaying Nazi imagery and a Confederate flag in their dormitory and attempting to hang a U-shape bicycle lock around his neck.
The roommates, also students, referred to him as "three-fifths" or "fraction," the claim said, in an apparent slur relating to the fact African American slaves counted as only three fifths of a person under an 18th century agreement between U.S. states to determine state population sizes.
The roommates barricaded him in his room, and threatened him with a golf club when they tried to locate a missing pet goldfish, the claim said. The harassment lasted from at least September 23 to October 31, 2013, it said.
…"

See on www.businessinsider.com