See on Scoop.it – Community Village Daily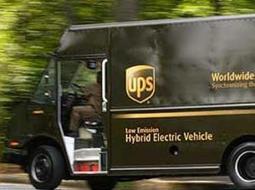 UPS is being sued for racial discrimination against black employees in the United States and abroad. The most recent lawsuit has been filed in a Circuit Court in Lexington, Kentucky.
A group of eight current and former employees of United Parcel Service in Kentucky have sued the company saying they faced racial discrimination, poor treatment based on race and retaliation after they complained. The men also contend an effigy of a black UPS employee hung from the ceiling outside the manager's office for four days.
Click through to read more.

See on www.usaonrace.com