See on Scoop.it – Community Village World History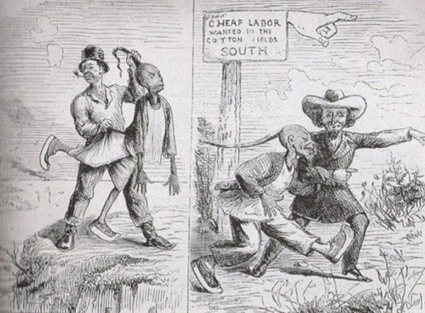 Governor Powell Clayton of Arkansas observed:
Undoubtedly the underlying motive for this effort to bring in Chinese laborers was to punish the negro for having abandoned the control of his old master, and to regulate the conditions of employment and the scale of wages to be paid him."
Community Village's insight:
U.S. business leaders always want the lowest cost labor.
When U.S. unions demanded a living wage with reasonable benefits, instead of complying, businesses moved their manufacturing out of the U.S.
Money and manufacturing easily cross borders. However, (im)migration laws make it difficult for people to cross borders.
See on abagond.wordpress.com