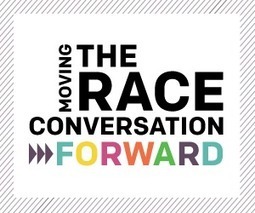 "We looked at nearly 1,200 articles and transcripts from the highest circulation newspapers and cable TV outlets across the country to better understand the portrait that mainstream media paints of contemporary racism," said Race Forward research director Dominique Apollon. "The majority of coverage gives readers the impression that racism is simply a personal failing, or even worse, that racism is no longer a problem at all."
The seven harmful racial discourse practices include:
Individualizing Racism
Falsely Equating Incomparable Acts
Diverting From Race
Portraying Government as Overreaching
Prioritizing (Policy) Intent over Impact
Condemning Through Coded Language
Silencing History
Our Multimedia Producer Jay Smooth created a video to kick off the analysis, and to help recognize these harmful practices. We hope you'll watch, share, and discuss the report and video!
Rinku Sen
President and Executive Director, Race Forward
Community Village's insight:
Love for Rinku Sen, Jay Smooth and Race Foward!
See on www.raceforward.org