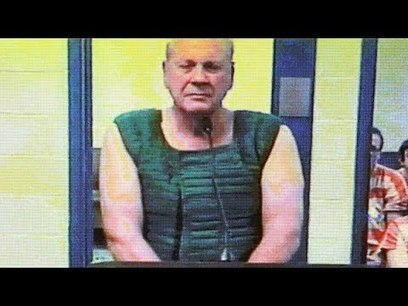 "The sheriff who's investigating the fatal shooting of a moviegoer this week in Florida said the state's "stand your ground" defense doesn't apply in this case, but an attorney said it likely does.
"What most people don't understand is, the law is not concerned with what started your argument; the law is not concerned about how petty it is," attorney Stephen Romine told First Coast News. "The law is concerned about the acts between two people — the person who died and the person who did the shooting."
Retired police captain Curtis Reeves was charged with second-degree murder after he shot 43-year-old Chad Oulson to death Monday afternoon because he refused to stop sending a text message to his 2-year-old daughter's day care provider.
Reeves told investigators that he feared for his safety when he was struck in the face with an object that investigators determined was popcorn, but his attorney suggested may have been a more dangerous object."* John Iadarola (TYT University), Ben Mankiewicz (Turner Classic Movies) and Gina Grad (The Gina Grad Show) break it down.
*Read more here from Travis Gettys / Raw Story:
http://www.rawstory.com/rs/2014/01/17…
Community Village's insight:
"The one guest says "punch him" and he'd be out by now"
See on www.youtube.com