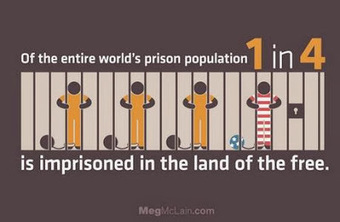 Vote against the war on drugs.
Vote for drug treatment – not punishment.
Vote against mandatory minimum sentencing. Mandatory minimum sentencing takes the sentencing power away from the judge.
Spread the word about mass incarceration and The New Jim Crow.
Vote for better public schools – schools for everyone – not charter schools for a few.
Tell everyone that we want to be a land of opportunities, not a land of oppression.
Vote to have drugs controlled by pharmacies and taxed.
Get angry.
Stay angry.