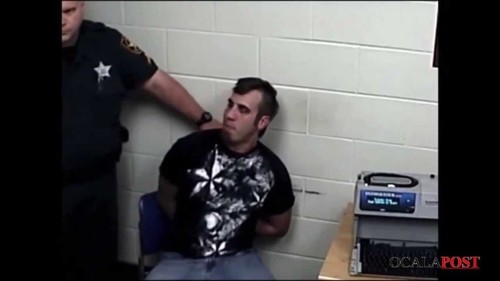 OCALA, FL — Corrections Officer Charles Craig Broaderick slammed the head of a man who was handcuffed into a concrete wall at the Marion County Florida Jail In October of 2013.
Blood from the suspect, James Duckworth, 33, can be seen smeared all over the wall.
The jailer thought the man was "spitting" at officers so he slammed his head into the wall. The video shows that it was more likely the man trying to remove a hairball from his mouth, without the use of his hands.
Video courtesy of the Marion County Sheriff's Office.
See on www.youtube.com