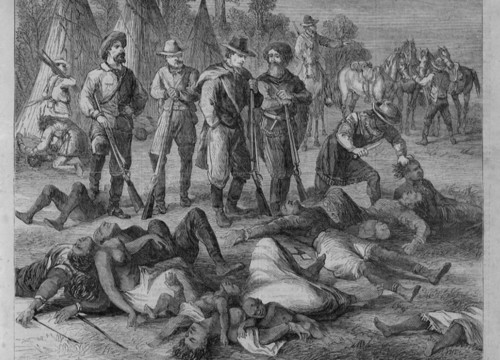 By S. Brian Willson
…
"Let us recognize that accounts of the first Thanksgiving are mythological, and that the holiday is actually a grotesque celebration of our arrogant ethnocentrism built on genocide."
…
After serving in the Vietnam War, S. Brian Willson became a radical, nonviolent peace activist and pacifist.
Community Village's insight:
This post has a number of drawings I hadn't seen before and it covers the history of brutal U.S. oppression from the U.S. East coast, to West coast, then all the way to the Philippines.
I never knew about the "kill every one over ten" by General Jacob H. Smith in 1901.
See on www.popularresistance.org