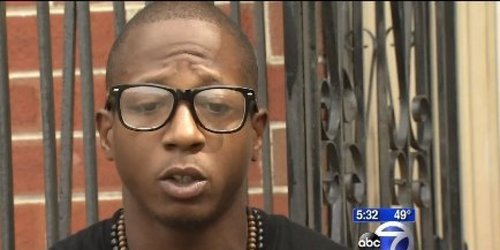 "Bronx resident Kalief Browder was walking home from a party when he was abruptly arrested by New York City police officers on May 14, 2010. A complete stranger said Browder had robbed him a few weeks earlier and, consequently, changed the 16-year-old's life forever.
Browder was imprisoned for three years before the charges were dropped in June 2013, according to a WABC-TV Eyewitness News investigation.
At the time of the teen's arrest, Browder's family was unable to pay the $10,000 bail. He was placed in the infamously violent Rikers Island correctional facility, where he remained until earlier this year."
Community Village's insight:
Kudos to this man for not taking the plea deal. The plea deal is bullsh*t that would have given him a permanent record making it nearly impossible for him to get a job at most companies for the rest of his life. #NewJimCrow 
And remember, this happened in the "Freedom Loving" United States. Freedom for who?
See on www.huffingtonpost.com