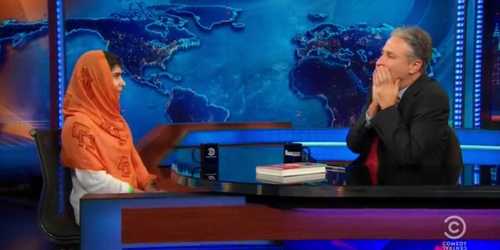 Stewart asked her how she reacted when she learned that the Taliban wanted her dead. Her answer was absolutely remarkable.
Community Village's insight:
When Malala says that education gives women power and the audience cheers, I'm thinking
She's 100% correct
The U.S. high school drop out rate is high
U.S. college is not getting more affordable
Many in the U.S. are disempowered due to the difficulty of obtaining a college education.
See on www.businessinsider.com