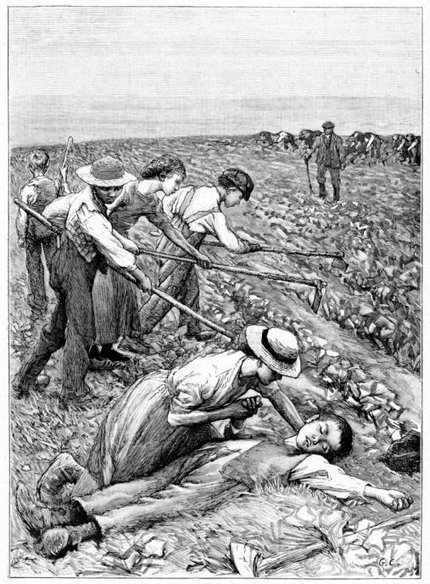 "Children are particularly vulnerable to the harmful effects of pesticide exposure as their bodies are still developing, and they consume more water and food and breathe more air, pound for pound, than adults. Long-term effects of pesticide exposure include cancer, neurological problems and reproductive health issues.
Most children working on farms in North Carolina are poor and Latino. While their parents are frequently undocumented migrants, most of the children are U.S. citizens. Farmworker parents rely on their children's minimum wage earnings to help supplement meager family incomes, averaging less than $20,000 annually nationwide.
Under a double standard in federal labor law, children can work in agriculture at far younger ages, for far longer hours and in far more hazardous conditions than other working children. Federal law has no minimum age for children to work on small farms with their parents' permission. At age 12, children can work for hire on a farm of any size.
…"
Community Village's insight:
Racist U.S. laws allow certain groups of children (mostly Latino) to work in these dangerous conditions.
See on www.newsobserver.com