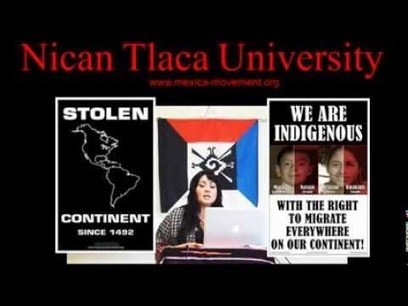 This is the statement of purpose behind the launching of the Nican Tlaca University online project by the Mexica Movement.
Community Village's insight:
This video is hella repetitive, but I love her idea and passion.
all power to the people!
PS – Kudos to YouTube, Facebook, WordPress, Scoop.it, and all other free media platforms!
See on www.youtube.com